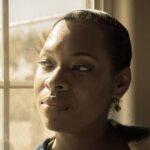 Taisha Mercogliano has a passion for helping people process trauma, work through life stressors, and find peace within themselves and the world around them. Too often, life gets complicated, the unexpected happens, or the world seems to be unraveling.
It's Taisha's mission to empathize, understand, and help create an environment of healing. Her goal is to help each patient find a healthy perception of themselves and to assist in getting them on the path to building and nurturing lasting relationships.
Taisha is fluent in Spanish. She creates a safe, comfortable environment as she sheds light on difficult situations, provides clarity, and helps her clients find hope. She firmly believes where there is hope, and there is strength to overcome even the greatest challenges.
Taisha has been providing therapy since 2011. She earned her Master's degree at Chapman University in California. She is a Licensed Marriage and Family Therapist in California and now in the Common Wealth of Virginia. She is currently working on her doctorate in Psychology with an emphasis in criminology.